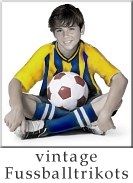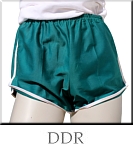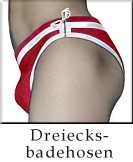 ERIMA "Profi" für Erwachsene aus 100% Baumwolle / unter Adidas nach 1978
Eine originale ERIMA "Profi" Fussballhose / Schulsporthose aus 100% Baumwolle. Original Top-Qualität Made in West-Germany! Mit eingearbeitetem Slip aus dünner Baumwolle, breitem Band-Bundgummi, sowie aufgesetzter Popotasche. Seitlich geschlitzt für optimale Beinfreiheit. Stammt aus einem alten Erima-Lager bei Reutlingen, ist aber immernoch ungetragen und in Bestzustand! Die damaligen Sportklamotten wurden eng getragen. Wenn Sie zeitgemäss bleiben wollen, sollten Sie nicht viel mehr als 5-7cm Luft bis zur maximal gedehnten Bundweite lassen. Bitte vergleichen Sie Ihre Idealweite mit den nachgemessenen Angaben! Die in Blau gedruckten Werte sind in etwa heute gängige Vergleichsgrössen.

An original oldschool ERIMA "Profi" runner by 100% cotton, with brief by thin cotton, made under Adidas / Westgermany after 1978. With extra string and a little pocket on back. Lateral slited for better moving of legs. From an old sportswear stock in Reutlingen and brandnew still! Please compare your best waist with my measured dimensions! The blue sizes are comparables of today only.
| | | | | | | | | |
| --- | --- | --- | --- | --- | --- | --- | --- | --- |
| Bund* nicht gedehnt waist not extended | Bund maximal gedehnt waist max. extendet | Seitenlänge length lateral | Oberschenkel- weite* waist of legs | | | | Best-Nr article-no. | Preis price |
| 62 cm = 24,4" | 90cm = 35,4" | 28cm = 11,0" | 70 cm = 27,6" | | He:46-48 | 33 (SM) | 281 / 6 | 27,40 € |
| | | | | | | | | |
| 92 cm = 36,2" | 124cm = 48,8" | 38cm = 15,0" | 92 cm = 36,2" | 13 | He: 58 | (XXXL) | 281 / 13 | 47,50 € |
( " = Inches / GB ) * Die Bundweite ist immer "ringsrum" gemessen / waist around measured
---------------------------------------------------------------------------------------------------------------------------------------------------------------
| | | | | | | | | |
| --- | --- | --- | --- | --- | --- | --- | --- | --- |
| Bund* nicht gedehnt waist not extended | Bund maximal gedehnt waist max. extendet | Seitenlänge length lateral | Oberschenkel- weite* waist of legs | | | | Best-Nr article-no. | Preis price |
| 65 cm = 25,6" | 104cm = 40,9" | 30cm = 11,8" | 75 cm = 29,5" | 7 | He:50 Da:44 | 36 (L) | 282 / 7 | 29,90 € |
| 72 cm = 28,4" | 112cm = 44,1" | 34cm = 13,4" | 80 cm = 31,5" | 9 | He:54 Da:46 | 40 (XL-2X) | 282 / 9 | 34,90 € |
( " = Inches / GB ) * Die Bundweite ist immer "ringsrum" gemessen / waist around measured
---------------------------------------------------------------------------------------------------------------------------------------------------------------
Lieferzeit + Versandkosten / shipment costs
...und hier die Profi's für die Kids / here the Profi's in kids sizes
<<< weitere Kollektionen / more than collections